16. 2.
Promised update.
9. 2.
Sometimes things don't go as I wish and then I have to do so many things, that I do not have time to update this site. But I finally managed to do it, so I hope you enjoy the update.
15. 12.
Nothing special this time in the English section, sorry for that :-(
24. 11.
Xmas time is nearly here, so it's time to buy gifts and thus support this site. Please choose one of the following shops to buy your erotic gifts.
Please use the links below so the provision from your sales can be used for maintaining this site.
10. 11.
Looking for people who like to browse the web and who can search for interesting photos, videos and BDSM websites. Also if you have your own photos, stories or scenarios you wish to publish here, just email me them!
27. 10.
Still looking for editor and people who can provide content for this site!
13. 10.
Searching for editor! My current job consumes most of my time so I don't have any time to prepare updates for this site. If you are interested in choosing the right videos, galleries, links... please contact me, I could provide the whole technical background, but I don't have enough time to prepare the content.
8. 9.
New update is ready. You will find another www.BoundGods.com photo gallery - gay bodage that was positively rated in the last update.
25. 8.
Nothing special this time. Next time it will be better :-)
14. 7.
I'm on vacation, this update was prepared in advance, hope it is displayed correctly.
If you have any ideas on what should be on this site, or if you miss something here - use mine or Filip's email.
30. 6.
Sorry, but I had a lot of things to do in school and also in my work, I was not able to prepare the update... Also this one was done in a hurry, but I hope that with help of some volunteers and everyone that is sending material for this site next updates will be ready on time.
19. 5.
I've added a new gallery with a mix of photos, and I hope that you'll also like the selfbondage videos!
5. 5.
Sorry for the late update. I had to do a lot of things to school.
14. 4.
I did some changes on the site, better said in the code of the pages, hope everything would work as it should. But please let me know if you'll face any issues with any feature that worked before. The server load should now be lower, so I hope that I will be able to add some new features in the near future.
31. 3.
Hope you all already submited your tax declaration and set your clock to the summer time (for those where applicable) so you weren't late somewhere.
In the last survey I found out that most of you doesn't know what RSS and the icon on the left side is. So who wants to know more, Wikipedia should be the good start.
Enjoy the update, hope you will like it!
17. 3.
I don't have access to hihg speed internet now, so the photogalleries upload was torment. Therefore today without videos, and nearly vithout welcome word. Full stop.
3. 3.
Competition is over and the winner is known. Randomly selected author who sent a story was Diana, congratulations!
But thanks to everyone who sent me any material. Another competition is coming shortly, so send me your materials for this site and you can be the winner next time :)
And I'm interrested in how many people use the RSS channel of this site, please vote in the poll. Thanks.
18. 2.
There were some problems with videos in the last update, therefore there are no vids in this update. But next time it should be back to normal.
Thanks to all for your bondage stories and scenarios, and please send more - the competition continues. One author of a story or scenario received from 1.1.2008 till the end of February will be rewarded with one month subscription to a nice membership site of your choice!
4. 2.
New competition begins, but currently only in the czech version of this site - as it is about stories and scenarios. But if I will receive enough interesting bondage stories and scenarios also in english, I can also reward english visitors.
Rules are easy: one author of a story or scenario received from 1.1.2008 till the end of February will be rewarded with one month subscription to a nice membership site of your choice!
And if I have correct info, Filip will add WhippedAss videos in the upcoming days, so there's another chance to vote for the next video site.
21. 1.
Thanks for all the New Year wishes and especially thanks to all of you, who have contributed to this site!
Keep sending me nice photos, stories or maybe some bondage scenarios, as there is always lack of them. And if you know any interesting bondage site, please let me know.
And one more request from Filip - which videos should he put on his site? Please vote in the poll.
7. 1.
Wish you all the best in the New Year! As it's usual, all of us plan the upcoming year and make wishes.
I have some plans, but I don't want to describe them here. But I wish this site to be at least as successful as it was during the last year - thanks to all of it's visitors!
Please keep sending me your work or materials for this site, so we all can find someting new here every two weeks.
Have a successful year 2008!
24. 12.
A Christmas update is ready!
In the photogallery section there is one gallery especially dedicated to Christmas - hope, you'll enjoy it. Also there are two new links.
You will find some new videos in this update, but also the Filip's video site is growing rapidly.
I wish you all the best, nice holidays, happy New Year and many fun with bondage!
10. 12.
New update in a non standard time, maybe a sign of something new?
Let's see how you like it and also please let me know if you like regular smaller updates, or bigger updates from time to time? Vote in the survey or drop me an email.
Enough words for now, you waited for an update for a long time, so enjoy it!
8. 11.
More than a third of visitors who took part in the last survey said, that they would like to help with the pages - so I'd be happy to receive your inputs and ideas, and of course any photos, videos, stories, etc...
Now I'd like to know, if you like more woman or man as a submissive. Please choose your answer in the survey.
11. 10.
Thanks to all who have sent me material for this site. You probably noticed, that I wasn't answering emails for a while, but I will try to respond to all of you in the coming days.
Please continue sending stuff, especially if you have some nice BDSM stories.
You can sent the stories, photos, videos, etc. to the [email protected] mailbox.
Also please have a look at the new section useful programs - if you have any ideas for it, or you see some mistakes there, pls. let me know.
27. 9.
I was moving to school, so I nearly didn't have time to prepare the update, but finally I managed it, so here it is - two galleries, two links and some videos.
Unfortunately I'm running out of good videos and photos, so if you have some please send them to me. Also I'd like to start a stories section also in the english part of this site (czech version is here), so if someone has some nice stories to publish, pls. contact me.
You can sent the stories, photos, videos, etc. to the [email protected] mailbox.
There are more and more requests in the guest book asking on how to play videos and so on, so I've added another section - useful programs.
13. 9.
Today's update contains two photogalleries, a link and some videos as usual. And I also remind you of the Filip's video page at http://video.lenkabd.com where the database grows very quickly :)
But there are also some technical changes on the site - the list of top visited links now shows the results for the last 7 days and you can add additional info in the ICQ list now.
And please don't forget to send me anything you'd like to see on this site.
30. 8.
As usual, there are new videos, new photo galleries and also new links. Please continue sending me content that you would like to see on this site, any help will be much appreciated.
Also don't forget to send me photos for the next competition round - photos of tied man's body, and it's on you which part of body you'll choose.
I'm interested in who is visiting this site, so please use the survey on the left side, thanks.
16. 8.
There are four videos, two photogalleries and also there is one link in this update. But for the updates to remain regular and with good quality I need your help. Please keep sending me stuff that you would like to see on this site. Use either my email ([email protected]), or use my ICQ (248784310) and we will definitely find a way on how we can help each other.
Also don't forget to send me photos for the next competition round - photos of tied man's body, and it's on you which part of body you'll choose.
2. 8.
Today we have some new photogalleries and videos here, but also the competition end. And we have two winners - in the czech version it was the photo no. 9 taken by Murhaaya, in the english version no. 1 by Johana. Congratulations! For the next competition round please send me photos of tied man's body, and it's on you which part of body you'll choose.

And again the winners:
| | |
| --- | --- |
| author: Johana | author: Murhaaya |
21. 6.
You can find 3 new photogalleries, 3 new videos a 2 new links in this update. But also the page with videos from Filip has some improvements - all the videos there are now available from two different file hosting providers.

Don't forget to look at the competition photos below, choose the favorite one and vote for it on the left!
24. 5.
Seems, that you like the gallery with tied business women from the last update, so today there is one more. Please don't forget to send me your photos of tied feet - in the next update I will select some and there will be a competition for the most beautiful.

You won't find new videos in this update - but there are many video links here and also here. Wish you nice browsing!
10. 5.
Last time there weren't any galleries, but as per requests, there are tied business women in today's galleries. Also there is one dedicated to feet – as an inspiration for the competition – send me your photos of tied feet – I will then publish them in one of the upcoming updates and visitors will be voting for the most beautiful.

I found some posts in the guest book that were asking for bigger files when posting videos – so today is your lucky day!

And now I'm going to study a bit, the exam period is going to start soon...
26. 4.
Another update, new functionality - new page prepared for you by Filip - http://video.lenkabd.com. Enjoy a lot of videos and provide him with feedback.
12. 4.
Some people were asking for bondage drawings. Here you are - gallery 336 is there for you. If somebody wants something special, don't hesitate to ask for it.
As I was checking this site regularly during the last two weeks, I found out, that the mostly visited page is the guest book for video requests, but there are also visitors looking for BDSM stories, bondage instructions, links for other sites and so on. If you have something interesting, please share it with us. Mailbox [email protected] is there for you, and if I will receive some "good stuff", I will definitely publish it!
29. 3.
So it's there - my first update. Hope you will enjoy it although I didn't spend much time preparing it.
In the last three weeks I spent most of time dealing with the background of this site - domain transfer, solving some problems with the email account, migration of all the data to the new hosting server and so on. Because of this I also had to rewrite most of the source code... Therefore if you'll find any errors, please drop me an email.
Actually please send me anything you think could be helpful to this site - ideas, complaints :-), photos, videos, stories, links...
15. 3.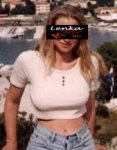 It's here - absolutly last update of my pages. I must admit that I probably cannot recall when I started with my pages. But it was a long time aggo, maybe earlier that I can confess to. Really, this pages were really bound with me and I was the only one person responsible for updating these pages.
Maybe be this is also the reason why I decided to end with these pages and move a little bit to different place.
I'm really glad to hear all thanks and word of support which you sent me. And I believe that these pages will be still popular, never mind that someone else will update them.
Also I cannot forgot for the last round of our compete - photos of whole bound body. However, due to end of these pages, we're not able to vote for the best. But, thank you.
22. 2.
One of the biggest update in history (or in the time I remember :)) And the following update will be a little bigger than this one - so look forward for it.
Also don't forget that next round of our competition will end at the end of February and I didn't receive a lot of photos - send them or (if you already sent them) send them again - maybe I deleted them accidently as a spam :(
But the most important information at this update - I decided to end with these pages. If someone of you is interested to buy this domain, just write me an email.
I'm leaving to Canada - relax, study English and travel a lot :)
See you and wait for next update (there will be one more)
25. 1.
It looks like winter will not be this year, so I decided to move to France for skiing, hope that there is better winter :)
Don't forget for third round of competition - closing date is at the end of February.
And also prepare for some surprise, which I'm planning for you. Really looking forward what you'll say for it :)
12. 1.
It's exactly one year ago when I promised to myself that I want to give support to some good thing. And I must admit that I really did it - I give support to organization which is doing training of assistance dogs. I must say that I have really good feeling from it.
But I have a bad feeling from some other thing - winter. We have almost spring or summer here and time to time I see news from abroad and I dislike how many of snow that have at some places :)
Third thing - another round of our competition. Now I want to see a nice bondage of whole figure. You can send photography without head of course, but I want to see a figure in bondage from neck to big toe. Closing of this round is at the end of February. And I must say that I want to have just one photo from each competitor.
And if you want another competition as well, there is one external Miss www.puncochy.com 2007.
31. 12.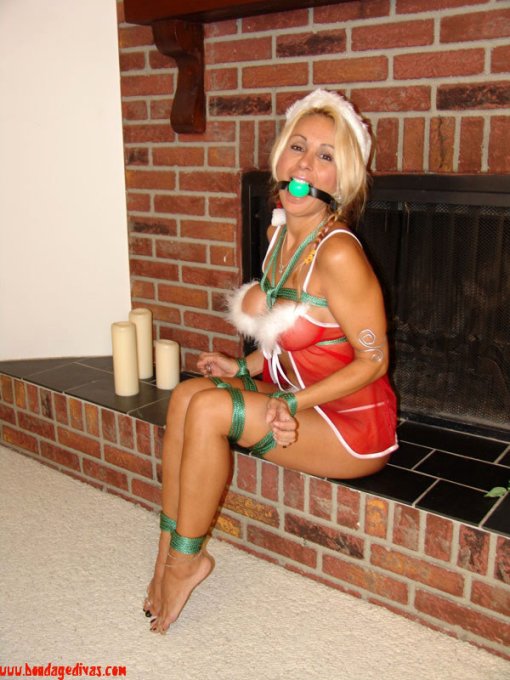 It's here - last update of year 2006. I think that this year was quite successful, but the true is, that some things weren't done. One of them (as I normally dost speak about it) is big problem in Czech Republic - we are maybe more than half a year without cabinet. I don't understand what took this incredible amount of time and why we still pay them, but I think that if we'll be able to send there several Domination woman they could clean it there.
I cannot forgot for announce the results from second round of our game. At this round the winner is also women, or be precious man with women photo. I want to congratulate to Lebow, winer of second round. I also plan next round of this game, so if you have some tip just write me.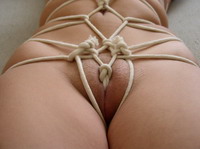 Also want to thank you to author of this update - Mizuki. She prepare whole update about Japanese, so if you like it you'll be happy. Enjoy it.
Don't forget to mention eDisk and other video download server. eDisk have probably some problems last month, because I'm unable to upload videos there, so I stop it. Also it's possible that the videos will be deleted from other servers, because you downloading a lot, so it's really visible. But in this case I don't plane to upload the video ago. Sorry.
26. 12.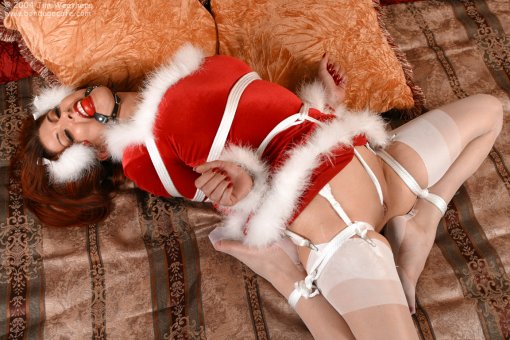 Hope that you already unpacked all of your gifts, I have one special for you - special gallery from Jasmine Sinclair.
25. 12.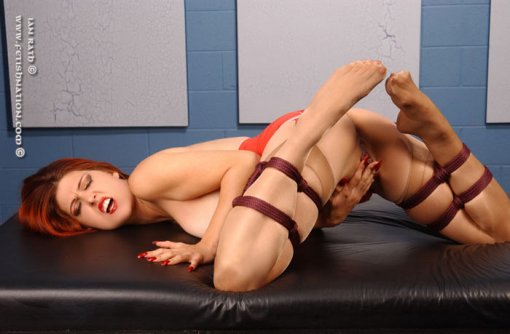 I heard that in US you celebrate Christmas today - unpacking gifts and so on. So I have one gift for you as well - special gallery from Captive Culture.
24. 12.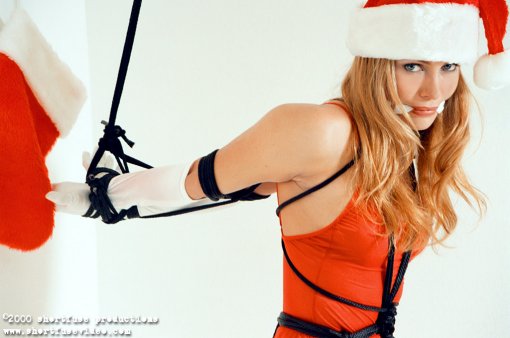 I don't have any response from abroad about your Christmas eve, so If you unpacking your gifts today welcome. Otherwise you have time to check my web :)
14. 12.
Second update from one of my visitor, this time from James B0nd. So, give him a feedback how you like it. Also he prepared one English story.
I also want to ask those of you, who want to help me with answering few questions. If you are interested in, write an email till Friday (so you don't have much of time) and include where are you from (I can recognize North and South America, Asia, Australia, Antarctida, Arctida and Africa but provide your state as well), how old are you and if you are from big down or small village.
Also I have here photos from my second competition. Closing of votes are after New Year.

1

2

3

4

5

6

7

8

9

10

11

12

13

14

15
30. 11.
Is it really necessary to have welcome word in each update? No, it isn't!
Maybe just thank you for positive feeling from Orbb's update and try to survive this update without videos. And look forward for next update.
And don't forget - you can send your competition photos till end of this week!
16. 11.
Finaly it's here - update which is done by someone else. Orbb did it (OK, I must say, that he did it before my last update, but still after the regullar time when his update was planned). So in this update I wrote just this welcome word and all other stuff is at Orbb's hands - give him a notice in guest book.
Also two other people wrote he and want to help me with update. So I'll publish each time my update and the second update will be done by someone else.
I also have to remind you my second competition which will be after 14 days - exactly at the end of November. Do some great bondage and send me your photo.
And one good news for you, English speaking people. Orbb published two stories in English, so you can read something interesting.
2. 11.
Orbb didn't manage his update, probably it isn't that easy. It's a little bit shame, but it give me a great idea - isn't here someone who want to do his/her own update? You should bet how many of you will raise their hands and how many of you will do it ;-)
First competition - the results. It's almost clear - the winners are under number 1 - couple P & J.
And I have another competition for you. It isn't about vax today, but about ropes - detail of rope. The design is to shot some detail of bondage, everywhere on your body. I'm not interested in shots of full body, just the detail. I'm looking forward what you can make up :) And the closing is at the end of November.
5. 10.
Well, I must say that you really surprised me. I didn't think that I'll have this amount of new (and positive) entries in my guest book. Thank you really so much, it helped me a lot.
In the last 14 days I moved to school and also relaxed in hot countries, where I was clearing my head - great and you must envy it to me :)
The Czech people were so positive as you, one of them also said, that it isn't problem to do this update. Just for imagination - in the 14 days I got about 2 000 emails, lot of them with pictures. I select 10 pictures from the amount and some of them I already published some time ago. Well, I give him a try, the next update will be prepared by Orbb. And we will see his taste :)
One of the Czech man who wrote me an email also suggest me, that I should try an update without videos, because you can get a lot of them in my guest book (its Czech version) or at special page under video page. What do you think about some updates without videos?
And the most important thing in this update - closing of the competition. I got just two emails with photos, probably because I did a small advertising for the competititon - I'll try to do it better next time.
So, look at the photos and select one of them in my survey.
14. 9.
It's here again - I've a bad mood. Lot of work, bad weather and other things was the reason, that I missed last update - did you noticed it?
When I looked at guest book it seems, that you just check my pages and go to other place, and this is bad. I'm thinking how to change these pages, but I don't know what can I do to get you from your shell. I started competition at last update, but I don't have any photos for it. And it's really strange, you don't want to go out with your photos, you're probably lazzy enough :(
I'm thinking if these pages are still fun or if they changed into duty which I should change. So - let's started in my competition, send your photos and in the mean time I'll move to school, so I'll not respond to your email a while.
17. 8.
Somewhere I found information, that man with university degree, who writing with left hand has about 26% better earning than man writing with right hand. If you count if with the information, that women have smaller earnings than man you have the result - they earn almost nothing :(
I have a new survey for you - about what else than about servers. The server which receive the smallest amount of your votes will be deleted from list, because it's really time consuming to upload it to all servers. Especially the big video in this update.
And I have competetion for you - it's absolutly new and I'm really curious if it'll have success. So - competetion about the best body decoration with wax. No matter if you'll decorate man or woman body, if you'll decorate whole body or just its part (and you shot just it). There is just one rule - the photo must be real and it must be your own creation. Send the photos to my address and you'll also attach some note about how you created it or so on it'll fine. The closing is one month away, then I'll publish the photos and there'll be survey about the best one. And the price? Of course, something interesting :)
3. 8.
Small or big? That's question with this update - the same amout of videos, just one photo gallery and one link (which is not useful for you, as there is just stories in Czech).
We have first of all hot weather, then cold, I have a lot of work in office and there is also other aspects which do it little hectic. But I prepared another mirror for videos and I hope it'll be working for you as well. Give me a note in email or guest book (by the way - you didn't write something for long time, correct it :)). And if they delete videos I'll not publish it again - just be aware of this.
20. 7.
Well, looking for job was little harder than I expected, but I managed this update and starting reading all of my emails. So, if someone didn't receive my response yet it's due to this fact. And if you'll not receive my response in next week, I probably deleted it (and because it was an English email it's really probably).
I also read another interesting story Looted. When I'm thinking about it I don't know why I like it. Maybe it's due to the micro mini thong and high heels and also the cage.
Also you noticed some unavailability of videos from share.am. I probably uploaded them to much in advance and they deleted it. I'll try to upload them again (and write about it here).
6. 7.
Another update is here. Today I experimented a little bit and I'm really looking forward what you'll say to it - I added one external gallery and video. So give a shoot if I could do it again or better not.
I'm absolutly sure that I want to write something more but cannot remember what, maybe next update. Just - cross your fingers for my successful looking for holiday job.
Opps - I remember - open your champagne and celebrate with me - I publish the 300th gallery.
22. 6.
No, no, no, I'll not do another update. I want to put some oil into the fire of all, who say that it end here, so I decided to not prepare this update. The next one will be. The reason is quite simple - I ended my school (just this semester), so I'm packing my stuff and going home. I also believe that I'll find some internet connection and will have time for the update preparation. I have some good stuff for it - a lot of new videos (which I must sort first of all), some photos and links and also some stories (which are not interesting for you, as it's in Czech).
So, you want just something small, here it is - nice photos with chastity belts, story about neverending oral sex (in English, but I don't want to absorb it in Czech nor English :)) and one question - are you interested in 48 DVD's with approximately 400 hours of BDSM videos and about 250 000 photos just for 99€? It's not my offer, it's offer from third party, so just leave me a message and I'll connect you.
Another thing - time to time someone complain about problems with downloading, other people welcome the new ways. So, here is a new survey about it, just don't answer to first choice (--) as I think that it is just for robots, but the rest of answer is interesting for me. I really like the RapidShare, as there is a lot of perfect things.
Well, that's all, so enjoy the heat (as I want a little colder now) and look forward for next update.
8. 6.
Funny, as I each time write czech version of this "welcome word" and then translate it in english, usually delete part of it as it isn't valuable for you. But I believe, that sometime I'll have more information in english than in czech.
I was thinking so long, if I'll do this update - I'm little sick, have a lot of work for school and some other problems as well, but don't care about them. Update is here - just few stories (ha ha, they are just in czech, but I can recommend several of new stories at UtopiaStories), absolutly abnormal photo galleries (if you are a sub man - look forward to it) and some videos.
And something aside - I read some czech site (Lupa) and they wrote article about Facebook. It's funny how are this social networking sites successful, everyone want to be there and have a lot of friends around. Maybe it is the right time to do something similar here - registration of people, their photos, interests, ... Or maybe it is to late for it and we can use some existing server. But I cannot catch, why everyone want to be listed at these places and mingle and filling their profiles and ... :) Never mind.
25. 5.
And here it is - another update which made me perspire. I decided to go through all my links and delete the non functional, so I deleted about 20 links. And I also decided to go through it again and delete several of them, which I probably don't like right now :) And I also come arrear in certifying people from ICQ list and I sent message to all of them (to the new ones). So, right now there is 850 valid contacts.
I was little surprised from result of last survey - it seems like all of you really like Ashley Renne, because she won with unbelievable headstart, followed by House of Gord. It's mean, that you have the same taste as i have, because I love both of them as well.
I also received several emails about downloading from Rapidshare or Share - you don't like it so much, but I really started to like it, because I now how much you downloading. So, just from Rapidshare, you donwloaded each video about 4 000 times and this mean that you download about 1TB data per week and it is really nice (and big) number. And I also see from it, that my server cannot do it, because it means that each minute about 1,5 person downloaded one video and it is really nice speed. I also apologize to all of you, but I don't have another mirror on my server, as I'm not able to log to it :(
11. 5.
Finaly, it is here - next update. I bypassed one update, but now I have another for you and (believe) there is a lot of changes, which (also believe) you will appraise :)
First of all - I read great story about chastity belt from feature. I want this belt and I'm disposed for spend a lot of money for it.
Next thing - RSS. Probably a lot of you call for it and another people don't know what is it. Never mind. If you have a reader for it, just add it and you don't need to check my pages regulary. But - don't overload my server - I'll be doing update every two weeks, so you don't need to check it every minute. And sorry - it is mix of czech and english, but I think you will identify it.
Another new thing - videos from other sources. As you probably noticed, in my guest book (it is czech version) was publish a lot of videos from other sources. Now, these videos will be publish on separated page, so you can easily find them and download. Also on videos pages I'll publish the last one.
I was also thinking about these pages, especially about things which czech people wrote in guest book - the critics, that I'm doing these pages in hurry and they are different that some time ago. So I was thinking what's changed. I think that nothing, I just doing them in hurry :) But now I did them in peace and to gallery 293 I selected the best photos I have right now. So, I hope, you will appreciate it and I'll try my best to amend myself. Send me an email, if it will not be true.
And my proposal for next update(s) - I'll try to go through the links page and delete nonfuncional ones or these which I dislike now :-) And you must respond in my poll and send me cheer up mails :)
27. 4.
Hi,
today I decided, that I'll not do an update. It's really nice to get a lot of emails, but it's little bad, when you recognized that on my pages are important just videos and photos. I know - there is no other things, but you can, at least, read this welcome words with information, that there are problem with downloading videos (when you are not lazzy to write me an email :)).
So, look forward for next update
13. 4.
And finaly it is here - another small update. Today without video - last time everyone berate that they are not able to download it, so it isn't today :-) I must say, that I was little surprised. I had one half more of visitors (and it is great) and my server falling down (it is bad). But, after few days, was clear - due to links in guest book I climb up in search engines and several discussion forums and people start comming. And when they were here they looked around and want to download as well. The true is, that I didn't receive this amount of email, from Czech as well as outside, for long time, but every say the same - the video isn't working. So you all know it right now and I don't need to reply to everyone :-)
In future I must find some solution, something suitable. My server is to slow (it could manage 100 person at time on 10MBps line, so it is working time to time), Rapidshare is probably not the correct solution due to its pauses between downloads. Wait for next update, hopefully I will find something :-)
I also promised something about donation and I have first adept here - house for children Radost. I'll try to find something other as well and we will vote.
Have a nice (a little rainy) spring
30. 3.
Don't know how it seems at your location, but here is shining time to time. It's great, I really need it. Actually, If someone is interested in, today update I did in short skirt, pumps and inside of me softly vibrate small vibrator. It was little difficult to finish this work, but I believe it isn't visible so much :-)
I also published another video from House of Gord - third part of the series this time. The second one, you can find links to it in guest book, is not so bad, but not good enough :-) There is about four different scenes which rotate somehow. In third part isn't a lot of other things, but few interesting ones - investment of girl into coil seems really good.
16. 3.
Another update and another welcome word. It is funny, that somewhen I have a lot of thing which I want to say you and somewhen I have probably nothing to say. So, today I must just say "sorry", because I published "just" two videos today, but I hope that it'll be fine for you. On the other side, if you will sum their total time it is little bigger update.
Have a nice day and keep waiting for spring, time when we start to wear mini skirt :-)
2. 3.
I'm really suprise (in the good sence of this words) with the attention, you got to my pages last time. Respectively if I want to say it absolutly exactly - I'm hearty from all the emails from you with photos and videos, or just with "say hello". It's really fine to know, that you have enough of energy to write me :-)
I hope that I published interesting videos in this update and, maybe, I have some surprise for the next update. Keep online.
16. 2.
I don't know, must I write something? Last 14 days went around me in big speed, I was just able to go skiing for few days. And the skiing was really good. And nothing else didn't happen. I just know, that I have about 90 new ICQ number, which I didn't checked yet and I don't have time for it. And I didn't reply to some emails for sure. But winter is here :) Have a nice day and enjoy this update.
2. 2.
First of all, one invitation to culture in Prague - provocative photographer Nobujosi Araki has exhibition in gallery Langhans. He is known with his shots of bondage or school uniforms. The exhitions took place till 19. 2. and it is probably great opportunity for all deviationist to visit Prague (but there is just about 70 shots and most of them probably will not be in this style).
Part of you probably noted several fault of this server - there was problem with writing to guest book (and I hope that this is the reason, why there is no note from you :)) and the video was unavailable too. It is the sign that when the server is running it doesn't need servis :) But I hope it is correct now and you can use it a lot.
And I hope, that you noticed the new survey.
19. 1.
It is here - after long time one update without videos. But most of you write me, that they didn't download videos from previous update, so I think that it isn't problem.
Usualy everyone propose something on New Year evening. So I am, several of them are personal, but one of them I can use for you as well. I propose that I will take sponsorship of someone this year. I plan to find someone, who really need it, because no one care about him. I will take money for it from CD's which I sell to Czech people and I hope it will be useful. I think that you can inspire by me and sponsor someone as well - what do you think?
And I must really say THANK YOU to all of you, who wrote something in my guest book. It is really important for me to know, that someone really read what I wrote hear :) So I you decided to take sponsorship of someone - write it in my guest book!
5. 1.
Well, it is long entrance word today, so I moved it here and - it was horrible to translate it for me :)
Everyone says, that you must rate the year when it end. I'm rated in just for fun.
If I'm counting well I published 101 stories on czech version of these pages. It's not important for you, maybe the link to other pages which publish stories is more important - my favourite are UtopiaStories.
I published 47 photo galleries, what is important to you as well. I started to publish styles, which I didn't publish before - drawings and bondage in clothing. I must thanks a lot to all, which sent me their photo galleries and approved their publishing. I'm talking about CaptiveCulture, who were the first, Falkona, who sent his perfect photos and preparing additional set, Madame Tina with her latex collection and as the last who joined us - Mark from SeriousBondage.com.
We must also commemorate ShortFuse, who ended their activity and it stop their perfect photos and videos.
152 videos is unbelievable amount and I can not imagine this number at beggining of the year. But, I don't have any additional videos and I must find some new and great. BTW: don't you have some contacts to someone, who can give us some great videos for free?
I also take in several videos and I will not publish them on my pages. All of them are from GwenMedia, who produce the best videos I ever seen and it's not surprise, that some of them are not so good for me. Today I don't like the following - Crimson Mansion 3, Crimson Mansion 4, Nurses in Latex and Domestic Maid Service. They're really good, full of latex but that's all. No action, which I like. But I'll publish some from Hogtied - you can learn how to knot in right way and in the second is abduction of woman from gym.
I also published lot of links and I still miss one important page - someone, which will inform about news in BDSM world. About new pages, which ended, about new actors and so on. But I don't have time for it, don't you want to write time to time about something?
Last but not least - survey. Just curious question - is important for you, who is the owner of these pages? I have been thinking about it and, for my surprise, I notify that I probably don't know owner of any of my favorite pages. Well, when I'll leave the school this year, and fatten a little - will you still be visiting these pages or I must start looking for another school? I hope it is stupid question, but in czech version of guest book someone publish, that it is usual practise of owners of pages like this, that they are young and beautiful woman :)
And I decided one thing - I want some responses in guest book, otherwise I'll not publish anymore :)
So - have a nice year and don't stop comming.
31. 12.
Long night and I want to sleep so much :-) You need something for this time.
24. 12.
Merry Christmas!!
I decided to give you one more gift (sorry if you are used to get present on morning or at another time, I'm used to get them right now). If you don't have enough you can unpack one more box.
22. 12.
Christmas is here, Christmas is here (it sounds better in Czech, Coca Cola probably use different words in your language :)). But they are here and when I'm writting this text we have snow outside - maybe we will have Christmas on snow this year?
Originally I was thinking that I'll not publish update before Christmas, because it is time for your family and friends but then I decided that I'll do the update because you'll be happy and it is something like gift from me to you.
Well - Merry Christmas and Happy New Year - be carefull and don't drink so much :-)
8. 12.
Christmas is comming, singing friends. It is much more melodic in Czech :-) But end of year is here and exam time as well, but - the most important - snow is here and we can go skiing!! Before I will go skiing you must help me with gift selection for my parents - it is terrible every year, thinking what that may want.
And one question for long evening - what you attract to bondage, latex and so on? Some time ago one of my visitor asked me about it and I notify, that I don't know what attract me on latex, when you just perspire in it and what attract me on bondage, if I cannot move in it and it hurt at all. What you attract on it? And wake up and write your findings!!
24. 11.
Surprised? Yes, it is the best word. Last time I beg you for your recommendation of pages with information, photos, videos or chats with this theme. And someone recommended something? No one, blush you!!
On the other side I must call your attention on pages, what links to me - SeriousBondage (btw. one new gallery is from this site) and UtopiaStories. Thanks to all others as well.
10. 11.
Where is it really great? This question is really common question so put it in more details - which pages on internet are you visiting, where you chating, where can we go too?
Write it in guest book, which pages about this theme did you find and which are really perfect. Thank you so much, I really want to read your entries.
27. 10.
Well, today is a little bigger update, maybe I really have more time when I am in school than if I am working. So, new link and new version of guest book, is here and you can test it. Now I must find time and go through all the links you sent me and publish them.
I also published one bigger video - I think that all of you (especially me) dream about something similar.
And new survey - which kind of payment do you prefer on internet (nobody said, that I plan to pay for this pages).
13. 10.
Well, it is here. I am back to school and maybe I will have more time not just for pages but for communication with you too. But we will se.
I also saw one video - Sweet Surrender from GwenMedia and it wasn't bad. It was good and if I will not have a better one I will publish it. But at this situation was the latex dressing too boring. But, I published one long video - hurrah!
29. 9.
I was thinking, which video I will publish. I saw several of them and - not so good.
Web Slaves - a lot of latex, but nothing at all. Just two girls took everything off and then they take other clothes. I cannot say it is bad, but I dislike it.
The Asylum - really terrible color time to time and there is some action - they take a lot of positions. But the colors, time to time. Little like Kill Bill?
Maid for Latex and Rubber academy - from Devonshire and it is just several positions of bondage. Something are interested, but it is ... - I want more.
Well, which one I will publish (maybe). You must wait :-)
15. 9.
I want to say little more things today. I must thank for your fear of, because I didn't manage the last update. It is especially thanks to czech people, because they writting in guest book a lot :-) I had a quick holiday and after it I had a little problem to read all of my emails. If I didn't respond to your email, I probably deleted it as spam. Send it again, please.
Second - a question. In lot of stories you can read about vibrator, which can start and stop in random interval. Don't you saw it somewhere in shop too?
And the last - be happy, enjoy September (especially after the bad August). I hope that the Cristin (I don't remember the name exactly) didn't catch you.
18. 8.
Time to time my visitors sent me their galleries and I am glad to publish them. Now it is Madam Tina and her latex fantasies. Do you like it?
I also add gallery with normally dress girls. It is funny, that each of you want something different.
And I must THANK YOU for all of your responses in guest book, but if there will be more reponses it will be fine. In czech there is about 10 times more of responses, but the visits are probably the same from Czech and other countries. So - write it guest book, I created english "version" of these pages for you :-)
4. 8.
New update, new survey and one more question - which photos do you want? Latex gallery have a success everytime, I hear that you want painted gallery, there were some questions why I don't publishing pictures of "normal" bound girls - girls in jeans or other clothing. So, which one do YOU want - write it in guest book. I really want to hear from you :-)
And one interesting info from last survey - people visiting my pages from home in Czech and from cavern from other countries. Or am I translate it wrong?
21. 7.
So, I am back online. It is little hectic - when you were 3 weeks without internet and have full email and want to prepare update - you must be very brave :-)
But I hope it is successful - lot of videos, 2 photogallery and special english version of guest book. I believe that you will write now more often, because I always like to read english emails. It is better to know about you, than believe that you don't just downloading videos and photos.
I was interested in one article - is it bad that I am 5%?
7. 7.
I'm not deleting links so often, so it is relatively sad. Now I must deleted the link for ShortFuse. I will missed them.
I also read one beutiful story (in English) - The Game. Experience it personally ...
And I am still without internet, so I must just believe, that the update is working.
23. 6.
It is here - I finished next semester and I am moving for summer job. So If I will be little more late with responses to your emails be quite.
And I also found a lot of perfect gallery, If you have a plenty of time - let's go (link was deleted).
9. 6.
Andrew Blake - Captured Beuty. Another borring film, which seems really good, but at the end nothing interesting. Shining latex, man probablywill count on nice girls, sometime really finespun bondage, but borring at all. If they will do it quicker two times, it will no problem.
But I have Ivy Manor 6 for you - ponny girls, sometimes good moments.
And especialy for english speaking people - one link for english stories, which are really good. If I don't have any for you, I will point you to another place.
26. 5.
I was watching video, which I plan to publish on these pages. It was Pony Girls from Marquise. It wasn't really bad, but so slowly, just changing of different clothes, no action. Some scenes looked little idiotically and it was some of reasons, why I will not publish it here.
12. 5.
ICQ, ICQ, ICQ - at last time it is running very well. Every day I have several new registrations, time ti time I got an email from especially woman, whose wants to delete their ICQ number from this list, because they have a lot of communication.
It is something which I like - it is working and you probably really using it. Now I must think how can I do it better - don't you have some idea?
28. 4.
April is wonderful month and I must celebrate all of you - my visitors. Several of you send me your stories, which I will publish at next update, next one send a photogallery (really good, I think) and the last one given me a latex body.
I am so happy, spring starting really good. And you must enjoy this update.
14. 4.
Spring is here. I don't know if you are happy for it as me, but I enjoy it. I love winter, but fug is fug. And I enjoy to clean up my winter clothing and take up the summer one. And what about you - do you enjoy to summer clothing?
31. 3.
Birthday, time to celebration. Yes, it is absolutly true, now I am celebrating first year on my own domain name. Just open fizz and drink to me :-)
Also one small news with this one - you can order my pages on DVD - from their beggining to 31. 12. 2004 with big videos in full quality. Is it interesting for you, do you want to change this DVD in return for some present for me?
17. 3.
Last week I was skiing and it was really perfect. But now I have a lot of work :-) But the update is here - enjoy it.
I also want to thanks to all of you, whose send me some tips on videos - I will look for them and maybe I will publish some of them. But lot of them I didn't know - I am basking :-)
And also there is still one sudden for you, just find the time for it - maybe next update?
3. 3.
I want to publish another big video, but it is not so easy. First of all I must download it - it takes a long time. Then I must look at it - it is maybe the worst thing I have to do :-) And after all of this I have a big quandary – to publish it or not? There are a lot of videos, which are not so excellent – compared to the next part of Ivy Manor and I am thinking if it will not be the same for Rubberella. Don't you have
tips for some really good videos, about which I don't need to think, and I can just say - "It is absolutely perfect?"
17. 2.
Last time I wrote, that I have only a little time before the new semester will begins. And I use it for something really good :-) But wait a moment.
I want also to say thank you to all of you who helped me - sending photos, stories, translating pages (did you notice that this text is a little different from the text in the archive?). So - to all of my helpers - send me your post address, I have something small for you. And thank you again.
3. 2.
I don't know if you have noticed it, but this update is a little bigger than usual- more stories (just in Czech, sorry), photos and a big video. Something unusual probably happened.
And you are absolutely right. Something unbelievable has really happened - I passed all of the exams in this semester. I would not say that all of them were absolutely great or easy, but they are all done and I have some days for relaxing before the new semester will begin. However, I do not know whether this means I have more time :-)
20. 1.
Solidarity and the tsunami
I am probably a little later than other people, but I must say something on this theme. It doesn't have anything to do with the theme of my pages, but I must say something. I don't know if you were as shocked as me, but I believe that everything will return to normal and nature will be fine too. Especially the nature on Sri Lanka, where there are large tea plantations.
But I was shocked in more than one way - the big wave of support, which was probably bigger then the tsunami wave. Everyone was supporting them; I also found some sexshops, which gave part of their money to the recovery effort. It is really nice to see such gestures.
6. 1.
New Year, new resolutions and new experiences. Everything is beginning again and I am also thinking that my pages will change for the New Year. I have some new plans (I hope that they are really good new plans) but right now I do not have time for them so you will all just have to wait:-)
But because I didn't have time for my pages I had time for a lot of other things. I did something, that I didn't do for a long time. I really relaxed during the Christmas period and meet up with my friends. I didn't do anything to do with my site, I didn't go to school
and didn't do a lot of other things. And now I am fresh and I believe that all will be better.
23. 12.
Christmas is coming. Time of peace, biscuits and presents. As one of your presents under your Christmas tree (do you have a tree in your living room?) I have given you a new update - photo-gallery and videos, enjoy the viewing.
I was skiing last week - weather was sunny, lots of snow, wonderful skiing. But I didn't download my emails and now I have a 1420 emails. Most of them I will put in the trash, as 850 were SPAM and just 50 I will use for updating my pages. Terrible ratio.
Merry Christmas and happy New Year
9. 12.
Server is running now. I know, that it still has some problems, but it is your problem :-) I have very many visitors each day. Just for information - I am running on two servers right now and other server are hosting video files.
DVD - some of you said me, that it is good idea to publish my pages on DVD. Which format does you prefer?
And last but not least - I am going to ski next week. So I will not answer on your emails, but I will relax, relax and relax.
25. 11.
Are you confused? I don't wonder, because there is no videos in this update. Most of you write me, that the videos are not available and I consider to not publish videos at one update. I will see, if it help, but the server is running all the time and the line to the server is too thin (probably).
I want to thanks to all of you whose stand by me, sending me email and photos or chatting with me on ICQ (when I am online :-)). Every time I write these few lines of text I have a problem with my poor english. If I can find someone, who can help with it (repair me, writing with me), I will be really happy. Also I want remind you the donate page, where you can select one of the gift I want, and when you send it to me I will send a CD with my pages to you. Is it interesting for you? It is really interesting to all in Czech republic :-)
11. 11.
Video, video, video. It doesn't running time to time, but I don't know what to do. Problem is number of people, which want to download it. So you must try it, try it and try it and believe. The true is, that the video is on the server, and the server is running time to time. Good news is, that video server is different from this server and you can download everything else without problems.
And one thing which I do for first time. I want to compliment on name day to all Martin's. In our country we believe, that he will came on white horse with a lot of snow. I believe too, because I want skiing a lot this year.
28. 10.
One big change on video page. Some of you probably don't see a link for download a big video. Please wait several days, don't try refresh page. I must divide the workload for you. If you don't wait the server will fall down and you MUST wait in this case.
I also publish first how to - as a nice picture.
Also vote in our survey - do you want to see sex change (not my :-)) ?
And change in photo gallery zip file - now there is photos with original file name - is it fine for you?
14. 10.
Unbelievable - last update was big especially in video section. You cannot download videos for long time and I must think about some solution for feature - see it at next update.
News - photo gallery is still with small image, but you can download all photos as zip file and - in zip file is photos in full quality. I hope it is a good news.
Money - thanks for all of you, who shopping at www.eroticshopping.com or www.bdsmtoybox.com. I receive a money from they time to time and it is good to receive money for nothing :-)
30. 9.
English. After several years of just czech pages, I try to publish in english also. At the beggining (now) I cannot publish entire site, when you will move between pages, You will switch to czech sometimes (photos, videos and links pages). I hope that it is not o problem and I plan to publish english stories too.
Ok, lets go to next pages and write me, If is it good idea to have a pages in English too.